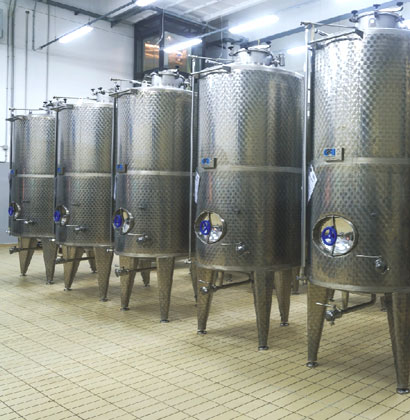 COOPER
Stainless steel barrels are sterilized and arranged in a dark, temperature controlled room. The silos are of various sizes, the largest having a storage capacity of 3300 liters.

The storage is organized so that the rules of product traceability can be followed to perfection. On every single silo a manifesto is placed indicating: the fruitiness, the variety of olives, the olive production area.

An exclusive panoramic view of the olio cellar can be admired from the conference room by way of the glass elevator.