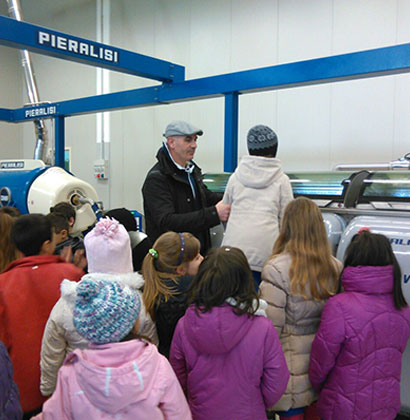 EDUCATIONAL FARM
Fam is part of an educational forum in the Campania Region. Fam welcomes school groups all year round as well as groups of people passionate for the olive oil culture.

We run guided tours. The oil tasting is conducted by Flora Tranfaglia.
To book a tour, please send an email or call the company at 011-39-0825-965829.

Of a particular interest and beauty, adjacent to the Fam milling facility in Venticano, there is small olive grove that has 60 different varieties of olives from the Campania region.