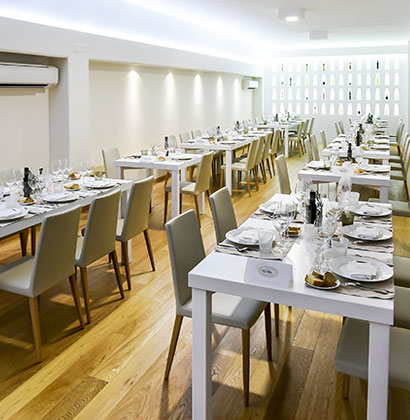 TASTING HALL
The tasting room, designed by architect Maria Rosaria Santarsiero of Castellabate (SA), is astonishing. On the ground floor there is a waiting room with armchairs and sofas connected with the outside greenery.

As the glass elevator ascends to the second floor, there is a very nice view of the silos. The tasting room has an area of approximately 1000 sq. feet.

The modern look and feel of the room was designed to offer guests an ideal setting to enjoy all our products in comfortable settings.

During the year, there are many events featured which involve experts and renowned chefs. This room is also handicapped accessible.